– Published January 01, 2019
by Andy Shora
Hello World, Again.
I have a brand-spanking-new website!
It took me long enough to port my official website over to GatsbyJS, which coupled with deployment via Netlify, completes my favourite ever technology stack!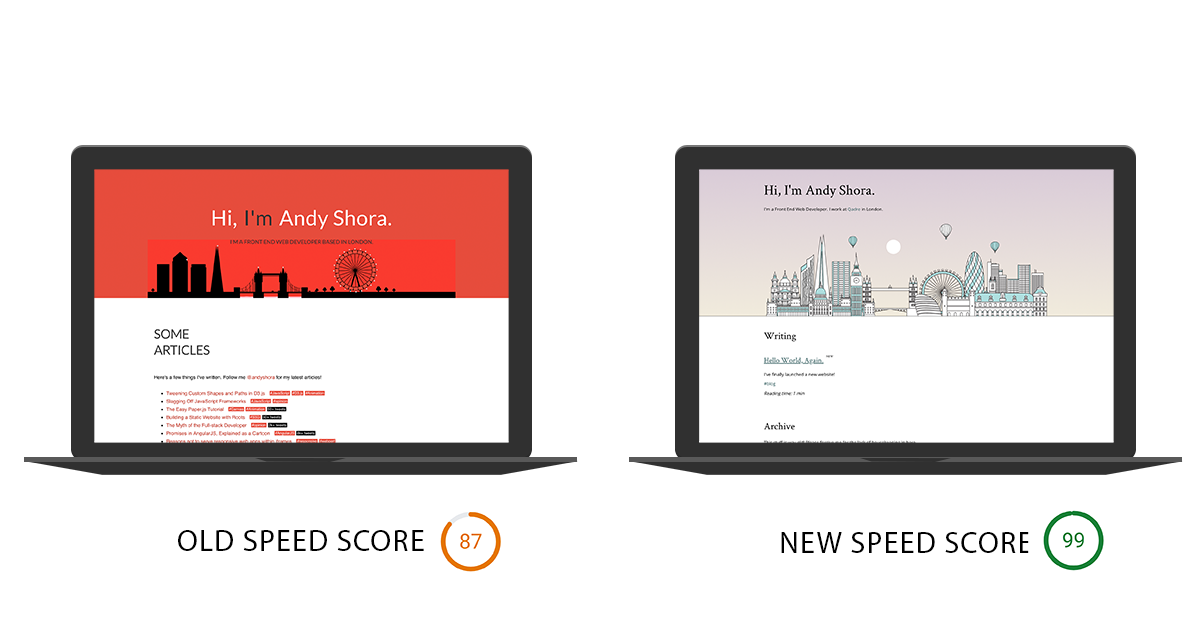 I hardly did any work to make this site really fast. Pretty much just don't be a jerk and add loads of shitty overlays, social media links, and blocking scripts – which most of the internet does. Following on from my nutrition website side project, I wanted to make this all about the content, with a splash of SVG here and there for fun.
Powered by GatsbyJS. Posts are composed in Markdown and baked out into HTML.
Deployed and hosted with Netlify.
Scores 99% on Mobile and 100% on Desktop on Google Pagespeed Insights.
I'd highly recommend learning Gatsby via forking this starter blog – you'll be up and running in seconds. Oh, and did I mention everything in this stack is free?
Hopefully this will be future-proof for at least a few months!